Excel skills wannabe accountants need to know

Excel is an incredibly powerful tool for accountants, and it is a key skill that any budding accountant should try to become familiar with. If you're a newly qualified accountant, an accountancy student or are a business owner who wants a better handle on their finances, here are some of our top Excel tips for accounting and finance professionals.
VLOOKUP and HLOOKUP
VLOOKUP and HLOOKUP are two of the most useful Excel functions for accountants. These functions let you search a table of data and give all the appropriate information for an individual set of data based on only one part of it.
For example, if you have details about clients stored in an Excel sheet, you'll be able to find all of their information in the data by just using one identifier, such as surname or client number. Take a look at the video below to get a better understanding of these useful Excel formulas.

HLOOKUP
Another important excel formula for accountants and finance professionals is HLOOKUP. Taken directly from the Office site, here's what the HLOOKUP formula does:

If that means absolutely nothing to you, then try this YouTube video for an explanation of how HLOOKUP can help you or your business.
Reduce mistakes with 0's
Have you ever found yourself counting the zeroes when encountered with a figure in billions and millions? We certainly have! Don't worry, there's a simple tip that could save you lots of time: just type e6 after the number!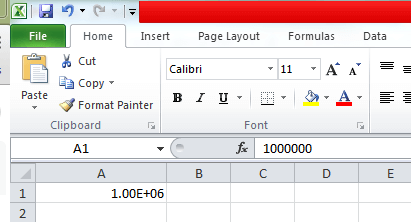 Paste options that could prevent errors
This is a useful excel skill that everyone needs to know! Have you ever hit 'paste' and been left with a sheet full of errors? Try Paste > Special instead! You'll be able to transpose data, copy data validation and more with paste options. Click the drop-down menu next to the paste button to see what options are available, or paste as special when you right click.
Learn keyboard shortcuts
Keyboard shortcuts are essential for anyone who uses Excel regularly. They improve efficiency by turning multiple-click processes into one easy button press (including the one above).
Here are some of our must-learn Excel shortcuts for both Mac and PC.
| | | |
| --- | --- | --- |
| Function | PC shortcut | Mac shortcut |
| Paste special | Ctrl+Alt+V | Alt+E+S |
| Save as | F12 | Opt + shift + cmd + S |
| Select row | Shift + space | Shift + space |
| Select column | Ctrl + space | Cmd + shift + space |
| Format | Ctrl + 1 | Ctrl + 1 followed by cmd + 1 |
| Open pivot table wizard | ALT + D + P | Cmd + alt + p |
| Insert today's date | Ctrl + ; | Ctrl + shift + ; |
| Add hyperlink | Ctrl + K | Cmd + K |
| Repeat last action | F4 | Cmd + Y |
| Display find & replace | Ctrl F | Cmd + F |
| Move to first cell in worksheet | Ctrl + Home | Ctrl + left arrow then up arrow |
For even more shortcuts, take a look at this list of ultimate excel shortcuts.
Pivot Tables
Excel for accountants can be challenging, particularly when you're dealing with huge spreadsheets with many sheets. Pivot tables can help you to make sense of huge sets of data by organising and summarising selected rows and columns of data to obtain a report on the data you're interested in.
This might sound complicated, but the guide below provides a great introduction to this useful tool.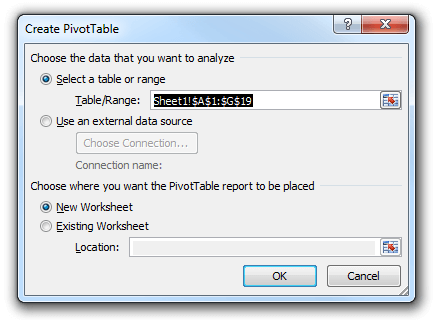 If you've ever felt overwhelmed looking at row upon row of numbers, wondering where to even begin, pivot tables are a quick way of getting some much-needed clarity. Pivot tables are invaluable for extracting important information from large data sets.
Test Formulae

There's nothing worse than copying a formula to multiple cells, only to discover it doesn't work or do what you want it to. Instead, test your formulae by going to Formula and then Evaluate Formula, or by using the shortcut Alt + M + V (Cmd + M + V on Mac).
Useful Excel macros for accountants

Macros are a way of automating repetitive tasks, making it a great excel shortcut for accountants. Although they can seem a little intimidating at first, with some practise you'll master this skill in no time at all. You'll need to be able to recognise which tasks are suitable for automation and have a good grasp of formulae to be able to make the most of macros.
Check out the video below to discover more about using macros.
These tips and tricks will have you mastering your accounts in no time. If you need further help with your business finances, take a look at our accounting services to see what we can help you with, or get in touch with our accountants in Manchester and Salford to find out more.
Contact a professional now
We would love to hear from you. Please fill out this form and we will get in touch with you.
Contact a professional now