Financial advice and financial planning services at Alexander & Co that we offer to clients is through Pareto Alexander, a trading style created through our partnership with the award-winning independent financial advisers Pareto Financial Planning Ltd.
Alex Savage is the Pareto adviser dedicated to clients of Pareto Alexander, offering financial planning and financial advice in Manchester and across the UK.
Based in Manchester, Pareto is a top 50 FT ranked company, placing it in the top 10% of UK advisers and one of only two independently owned financial advisers in the North West to make the top 50.
An extensive range of financial advice and planning services 
A core part of our business is that we can provide our clients with a complete range of services, including independent financial advice. Our relationship with Pareto helps us to ensure no stone is left unturned when it comes to your finances. We work in your best interest, alongside your financial adviser, with a shared understanding and approach.
Pareto has over £795 million under influence on behalf of thousands of diverse clients, from owner-managed businesses to high-net-worth individuals and global PLCs. The company successfully manages employee benefit solutions such as workplace pension schemes for over 500 companies and provides insurance, investment and savings advice to a wide range of clients.
From our offices in Manchester city centre, Alex Savage works with both individuals and businesses, across a range of services including:
Pensions
Investments & Savings
Tax & Planning
Protection, including Key Person Protection and Shareholder Cover
Employee Benefits
Your dedicated financial adviser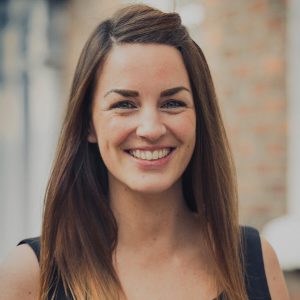 Alex has been an IFA since 2011. Alex prides herself on taking the time to listen and understand what her clients want to achieve, whilst understanding the pressures of life which can make a real difference to financial planning.
Book a no-obligation appointment with Alex
Pareto Alexander is a trading name of Pareto Financial Planning Ltd. Pareto Financial Planning Ltd is authorised and regulated by the Financial Conduct Authority. Pareto Financial Planning Ltd is registered in England and Wales No. 06582775. Registered Office: Tower 12 Level 7, Bridge Street, Manchester, England, M3 3BZ. 
Further Alexander & Co services:
Contact a professional now


"An excellent team, I would not hesitate to recommend the firm Alexander & Co to anyone."