Property accountants that understand the sector can provide a wealth of advice to assist you. Whether you're new to the market or you are an experienced property investor or developer, achieving returns from property requires astute management, in-depth knowledge, and access to the right funding for each asset. How you structure a property deal is crucial in achieving the best results. This is where our specialist property accountants and Tax advisors can assist you. 
Alexander & Co has a specialist property team providing property tax advice, accountancy and business advisory services. Alongside our accountants for landlords, we assist a diverse range of property businesses. Our accountants for property investors and property tax specialists are on hand to advise the property sector.
Alexander & Co's specialist team has worked with companies, entrepreneurs, individuals, trusts and organisations in the industry for many years. Our experience also covers both residential and commercial property. If you require a Chartered Accountant with a wealth of knowledge and expertise in this sector, Alexander & Co can assist.
What our property accountants and tax advisors can do for you
Our property accountants and tax advisors have specialist skills in advising businesses and individuals. We can deliver commercial and practical solutions to help maximise profits. Our skills range from tax advice with selling and developing your portfolio to financial planning for the future. We are also experienced with complex property arrangements and company structures. We are specialist buy to let accountants offering a range of services tailored to landlord and investors needs.
Here are some of the ways you can benefit from our expertise:
Buy to let property – a dedicated team of property accountants for landlords
You could be a landlord in charge of your first investment or an establish company overseeing a large portfolio. Either way, we have the experience to help. Building a property portfolio is not without its stumbling blocks. This is why you need a team of accountants to help with complex tax and accountnacxy issues as a landlord. If you're looking for a specialist buy-to-let accountant, you have come to the right place. 
Auditing, tax and accounting services
We have specialised in providing this advice to clients in the property sector for many years. To lead in this field, we remain at the forefront of new legislation and changes relevant to the property industry. This ensures you receive the best service possible.
Structuring the deal and advice
Whichever size property deal you are pursuing, we can help. Our property accountants regularly provide advice on property assets and structuring property investments from the initial stage through to completion.
We advise on the most effective ways of financing a project. Additionally, we also advice on which methods are tax-efficient and make the most commercial sense. We regularly assist a wide range of companies and investors. These include buy-to-let investors and companies in the Private Rented Sector (PRS) and Build to Rent (BTR) sectors. For smaller investors, we regularly advise on the tax efficiencies of holding property in a company versus personal ownership.
VAT and property-related tax advice
Our team has a wealth of experience and knowledge in all aspects of planning, maximising tax recovery and dispute resolution. Additionally, our VAT advice services have a deep understanding of property-related legislation.
Private residence relief and Lettings relief
If you let out a property that was once your main residence, Private Residence Relief (PRR) and Lettings Relief could apply to the property when sold. However, you should note that these have been significantly reduced since 6th April 2020.  That said, both these reliefs can have a huge impact on your tax liability.
Fundraising
We can advise investors on a full range of funding options. We work with a number of trusted partners who we can pot you in touch with.
Sale and leaseback agreements
Sale and leaseback agreements mean that you can release cash that is tied up in your assets. Talking to a property accountant can help you to better understand the process. W and why it might be beneficial for you.
Tax mitigation
If you wish to invest in, sell or let a property, speak to an Alexander & Co's property accountants. We can advise on the tax implications and planning measures that should be put in place. We can also advise if HMRC has contacted you as part of a let property campaign.
Contact our property accountants and tax advisors today
To talk to one of our specialist team, complete our online enquiry form and we will be in touch. With offices in Manchester and London, we are ideally placed to advise and assist anyone nationwide.
Contact a professional now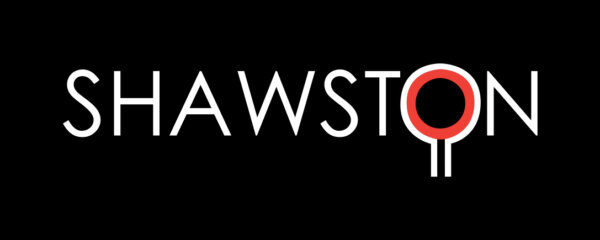 "John and the tax team at Alexander & Co gave us great advice throughout the merger process. 

Rapid, reasoned and professional with their responses, they always had complete control of all tax and finance aspects of the deal throughout the negotiations."