Alexander & Co's SuperHero Employees
Alexander & Co's 'superhero' employees flew down to Liverpool today to help save the day and support Zoe's Place Baby Hospice for the annual cash-for-kids Superhero Day.
Dressed as 'The Incredibles' the team, made up of Heather 'Elasti-Girl' Jones, Rachel 'Violet' Millard, Adam 'The Dash' Fawl and partner Gary 'Mr Incredible' Kramrisch are currently working on the audit of Taskers Plc, who are supporting the charity.
They've put in a great team effort and have made Alexander & Co proud.
And don't forget: no matter the size, location or status of the client, Alexander & Co are always on hand to save the day!! WHOOSH!!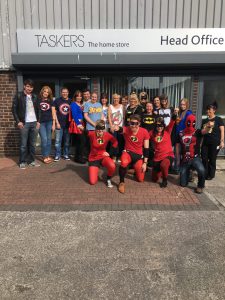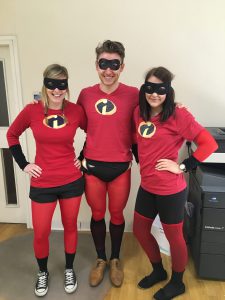 Contact a professional now