Meet the team: Sharon Collier – Tax Senior Manager
Get to know Sharon Collier, Tax Senior Manager at Alexander & Co, in our latest meet the team post.
1. Why accounting/tax?
I did my degree in accountancy and finance and discovered that I had an interest in tax.  
When I left University, I went straight to work in the tax department of MacIntyre Hudson in Richmond and studied for my tax exams (now Chartered Tax Advisor).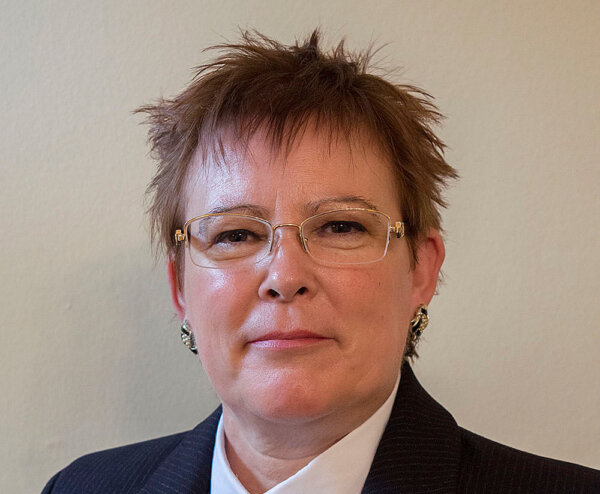 2. Please tell us a little about the work you do
I work in tax advisory, with both individual clients and companies.  
Tax is always changing and the rules are increasingly complex; the sheer volume of tax legislation in the UK is unbelievable. A good tax advisor keeps up to date with all the legislation and understands all the technical intricacies but can then translate that into practical advice for clients. My aim is to help clients structure their affairs in the most efficient way to support their commercial and personal objectives. Objectives and goals first – tax advice around it.
What I do is so varied. In the same day, I could be working with a client on a group restructuring project and with an individual client on establishing a trust for succession and inheritance tax planning.
As a qualified Trust and Estate Practitioner and having worked as a director of a Trust company in Malta, I have specialist knowledge and experience in relation to Trusts and their taxation. 
Whilst working in Malta I advised UK expats in relation to their tax affairs and how to prepare for moving to and from the UK and structure their affairs in the most efficient manner.  
Advising UK clients on international aspects of their affairs is something I continue to do. Whether this be advising individuals on their residence/domicile position or advising on the UK tax position of non-UK trusts and companies.
3. Has your work led you to any far-away places, interesting occurrences or unusual episodes?
I spent almost 10 years working in Malta.  I have travelled to Dubai, Zurich, Andorra, Isle of Man, Jersey and Guernsey for business purposes; obviously, some of these are more exotic than others.
4. If you could give a business only one piece of advice, what would it be?
Plan, Plan, Plan (I think I borrowed this from Michelle Mone, but good advice)
5. If you weren't a tax advisor/accountant – what would you choose to be?
When I was younger my other potential career choice was to be an architect. I think that would still be a good choice. Or a Disney Imagineer. I probably couldn't do that job – but I would love the job title.
6. What do you enjoy outside of work? – anything that might surprise us?
Theme parks, computer games, music and theatre, walking, painting.
7. Travel – home or away? City or beach? Where have you been most happy?
I enjoy visiting cities because I am fascinated by architecture. I can wander ancient streets for hours. My favourite city is Rome, and one of the memorable moments in my life was seeing the Colosseum for the first time – truly awe-inspiring!  ll those classical columns 
I am a water baby so love anything involving water. Freedom for me is walking in the water's edge of a long sandy beach – toes in the water, the waves lapping around your ankles, and the sound of waves crashing.  
8. What are your three desert island discs?
Alice Cooper  – Welcome to my nightmare
Soft Cell – Keychains and Snowstorms – the Soft Cell story
Bizet's Carmen – sung by Maria Callas
9. Do you have a favourite quote?
Memories are times we borrow, for spending tomorrow.
10. If you have one guilty pleasure, what it is?
11. What are you most looking forward to enjoying (outside of work) in 2021 and beyond?
Getting Covid under control globally and stopping all the deaths. Then getting our lives back:
Being able to travel again

Going to a Lords of Ruin gig at the Brickyard in Carlisle  

Roller coasters

Going to Disneyland Paris 

Spa days………. I could go on.  
12. One piece of advice you would give your younger self
Contact a professional now