Meet the team: Rachel Millard – Audit & Accounts Manager
Following on from International Women's Day yesterday, we'd like to introduce our Audit & Accounts Manager, Rachel Millard. Get to know Rachel, from her role in the Audit & Accounts department to her time on set at Hollyoaks and Grange Hill!
1. Firstly, tell us a little about your role and what you do at Alexander & Co
I work in the Audit and Accounts department here at Alexander & Co.
I work with a variety of clients from start-ups, to groups with over £100million turnover, representing numerous sectors including software development, manufacturing, and wholesale.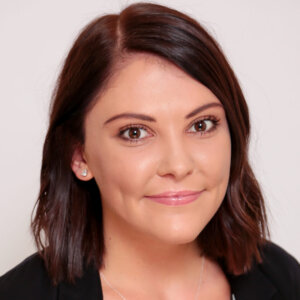 2. Why accounting/tax?
I studied Maths and Chemistry at University and although when I left, I had no idea what I wanted to do, I knew it would be more focused on the Maths side of my degree than the Chemistry side. Now this is a true story…I remember googling 'jobs you can do with a Maths degree' and, low and behold, one of the first options that came up was an Accountant. I then googled 'Accountancy firms in Manchester' and the first option that came up was Alexander & Co! Some may call it lazy, but after almost seven years of working here, I call it fate!
3. Tell us a little more about the work you do
On the audit side of my job, I am responsible for managing a team of colleagues in completing statutory audits for clients. The purpose of our work is to form an independent opinion on whether the information presented in the statutory accounts give a true and fair view of the company. 
On the accounts side of my job, I am responsible for preparing annual unaudited statutory accounts and Corporation Tax returns for my clients, as well as quarterly VAT returns. I also work with start-up businesses; helping them to navigate the admin that comes with setting up a company.
4. Has your work led you to any far-away places, interesting occurrences or unusual episodes?
I had a trip over to the Czech Republic as part of my audit work for a client. The company we were auditing had a subsidiary company over there, so I went to meet their local auditors and complete some other audit testing… I managed to squeeze in a bit of time for some sightseeing and a beer or two though!
5. If you could give a business only one piece of advice, what would it be?
Be organised – don't leave everything until the last minute!
6. If you were not an accountant, what would you choose to be?
Probably something beginning with B if my googling is anything to go by… 
Jokes aside, I think I would have fallen into teaching…I have had some brilliant teachers over the years who have really inspired me, and I guess I would have liked to try and replicate that if I could!
7. What do you enjoy outside of work? – anything that might surprise us?
I really enjoy running, I have managed to complete a few half marathons over the last couple of years, but I've never quite managed the full marathon… maybe one day! 
A bit generic, but I also love trying new places to eat out! I hate cooking so I really don't need much persuasion to go out for food and drinks!  
8. Tell us one interesting thing about yourself
I was once an extra on Hollyoaks and Grange Hill!
Autographs are available upon request…
9. Travel – home or away? City or beach? Where have you been most happy?
Away – I love going on holiday and exploring new places. I have been lucky enough to visit some amazing countries, but I think my favourite must be Japan. I spent two weeks there a few years ago, travelling all around the country on bullet trains and eating my body weight in sushi and ramen! 
10. What are your three desert island discs?
The colour in anything – James Blake

Currents – Tame Impala 

Young Blood – Saint Raymond
11. Do you have a favourite quote?
'Everything happens for a reason'. Good or bad, I truly believe it. 
12. If you have one guilty pleasure, what it is?
Chess! I just love the logic of the game. I go to a Chess club in Manchester when there isn't a global pandemic going on…  
13. What are you most looking forward to enjoying (outside of work) in 2021 and beyond?
At the moment, I'm looking forward to anything other than a socially distanced walk! 
My plan for the rest of 2021 is to say yes to as much as I can! Holidays, new restaurants, new hobbies – yes please!!
14. One piece of advice you would give your younger self
Just always be yourself – don't worry about what other people think of you!
Contact a professional now