The Disciplinary Process, The Right Way | Wednesday, 23rd January
On Wednesday 23rd January, we will be joining ELCONS (Employment Law Consultants Ltd) for their talk on the disciplinary process and how to conduct it in the correct way.
Our speaker will be heading to Spaces, the co-working space on Oxford Road, Manchester to talk about how to conduct the disciplinary procedure that is both in line with the law and with your business ethos.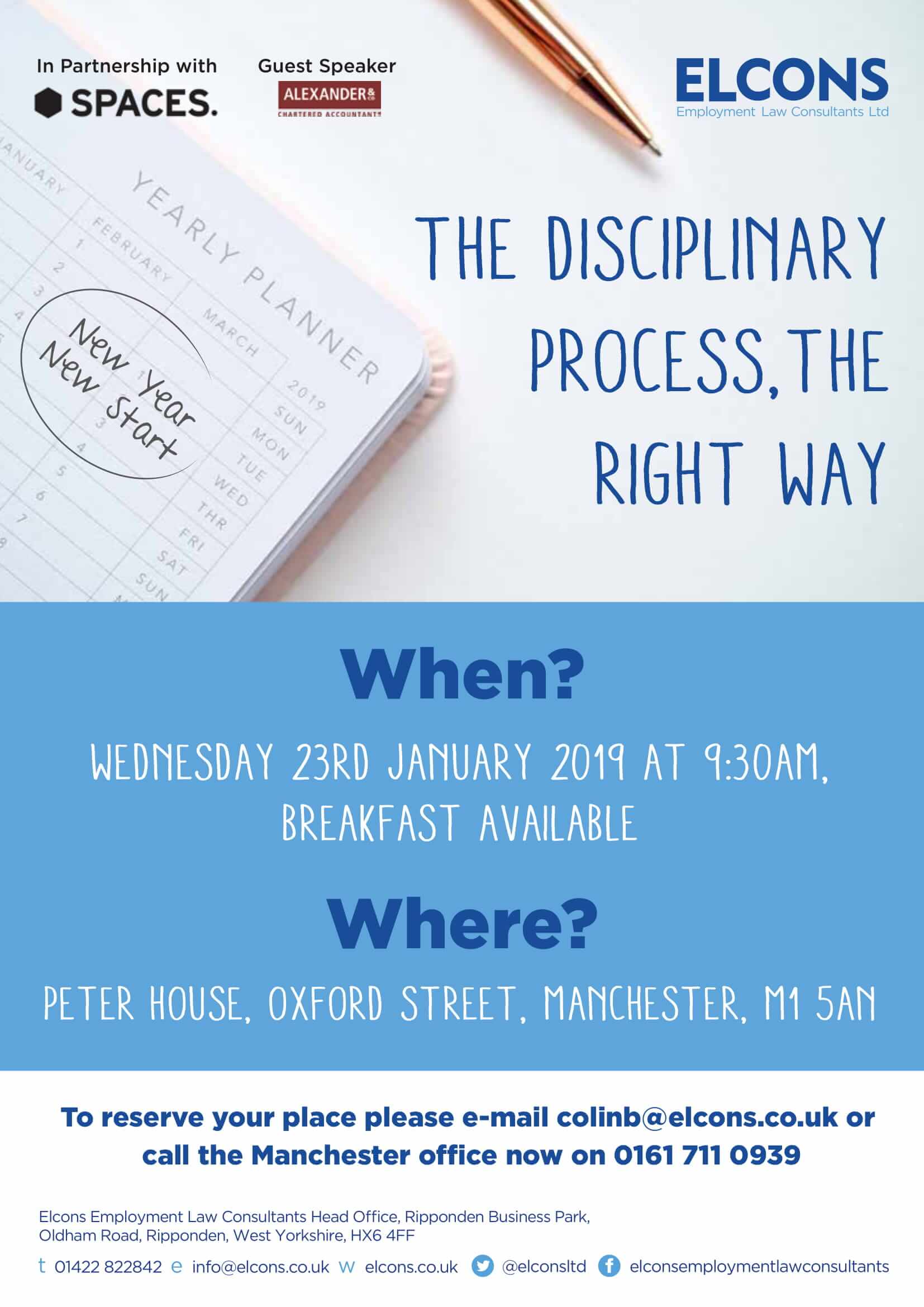 The event will begin at 9:30 am at Peter House, Oxford Street and breakfast will be available for all those who attend. To reserve your spot, make sure to email colinb@elcons.co.uk or call ELCONS Manchester office at 0161 711 0939.
Contact a professional now