Talking Family Business with Berry Bros & Rudd
As part of our family business series, we caught up with Berry Bros & Rudd, Britain's oldest wine and spirit merchant. London-based Berry Bros & Rudd have been trading for an astounding 320 years, providing high-quality wine and spirits to Britain and also globally.
We wanted to chat with chairman Lizzy Rudd, regarding her involvement with the family business and to find out what makes a successful family business that can withstand the test of time.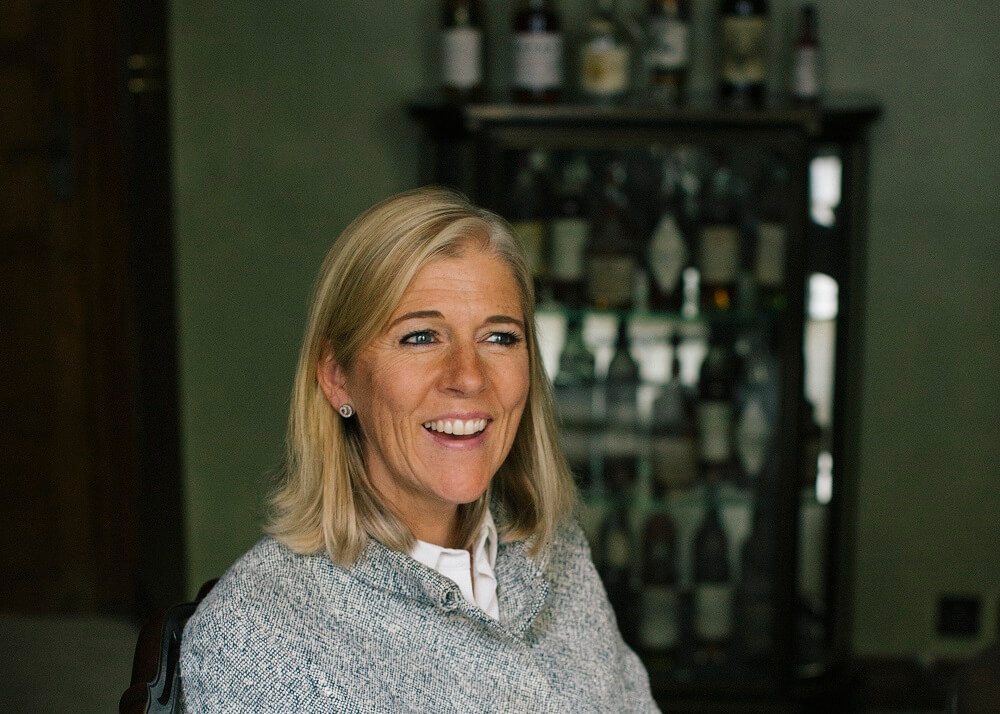 To start, tell us a bit about yourself and how you became involved in Berry Bros & Rudd
"I am the third generation of Rudd's to be part of Berry Bros. & Rudd. My Grandfather Hugh Rudd joined the business back in 1920 when it was Berry Bros. & Co. He was a Norwich wine merchant who joined the company as a German wine expert at a time when German wine was as fashionable as French, and a recognition by the Berrys that the company needed to diversify its range for our customers, having focused predominantly on French wine prior to 1920."
Have there been any obstacles that the business has had to face over the years? With it being such an established and traditional business?
"As a 320-year-old family business, our family values have always been at the heart of everything we do. As the business has grown, and more non-family members have come on board, our core values – integrity, trust and passion – have been central in guiding the integration of those from outside the family into the business.
Our aim is to create a culture built around a strong sense of belonging. We want our people to feel they are part of one large extended family and, in doing so, to act as custodians of our brand and think long-term like the family does.
That means creating a family culture throughout the business. For us, a family culture is an open one, where communication is plentiful, and problems are solved as they arise.
Another aspect of our culture is that we are passionate about what we do. We don't just see ourselves as selling wine and spirits – we bring the world of wine and spirits to life. We like to think our culture is a strong reason for people often staying with us for their whole careers.
Our culture and values sit alongside strong governance. Before becoming Chairman, I worked closely as Deputy Chairman on the restructuring and governance of the Executive Board and on the formation of the Family Council and Owner Board. The Owner Board provides a conduit between the family owners and the wider organisation, setting a clear vision for the business, while the Family Council's role is to support and develop the two families, particularly the next generation, as well as keeping us united and contributing positively to the business.
With this structure and direction in place, it's up to the executive team to develop and implement the strategy and make the vision a reality. The focus is always on how to best serve our customers, guided by our values.
We want to pass on a company that future generations of Berrys and Rudd's can be proud of, and ensure we remain relevant for a modern audience.
All our employees understand this and buy into the strategy, the philosophy and the values, whether family or not, and that's crucial for good decision-making, a healthy culture and a thriving business."
Has your business faced any other challenging times over the years?
"A lot has changed over the three centuries we have been trading as a business. Ultimately, if there's one thing 320 years of retailing has taught us, it's that sustainable, long-term growth and customer loyalty are underpinned by the strength of the core proposition.
Whether shopping online or in-store or buying a £10 or £10,000 bottle, our customers continue to look for the same key combination – confidence and trust in the merchant, excellence of product and great customer service. If all those core elements are in rude health, then retailers should be in a strong position to capitalise on whatever opportunities the future might hold."
If you had to offer 3 top tips for people looking to make a family business a success, what would they be?
"People: the people who work for you and with you; invest in them and take care of them and they will help take care of your business
Product: take pride in what you sell – and ensure you are providing the best product to your customers. I am fortunate in so many ways that my grandfather was a wine merchant – wine and spirits is such an interesting product and is something people always want to understand better and learn more about.
Service: always provide your customers with an outstanding experience, whether it's in person, on the phone or online. Great customer service can never be undervalued."
What top tip would you give on what NOT to do when trying to run a successful family business?
"Don't become complacent. While we've been here for over 300 years and are the UK's 9th oldest family-owned business, we are constantly innovating and evolving."
Where can people find out more about your business?
Website: www.bbr.com
Social media (Facebook, Twitter & Instagram): @berrybrosrudd
If you are interested in finding an accountant that specialises in family business accounting, make sure to get in touch with Alexander & Co today!
Contact a professional now
We would love to hear from you. Please fill out this form and we will get in touch with you.
Previous Article
Next Article
Contact a professional now