An interview with a family business
There are a number of key advantages of family business', including:
Greater stability

Longevity

Lower costs

Shared values

Greater commitment
There's a lot of work and commitment that comes with running a successful family business, however, you can reap all of the rewards above as well as much more, if you persevere through the difficult times.
James Dunworth, the co-founder of e-cigarettedirect.co.uk, started his e-cigarette business with his mother in 2008. He is sharing his family business advice and giving his exclusive insight into what goes into running a successful family business. Read on to discover his top tips.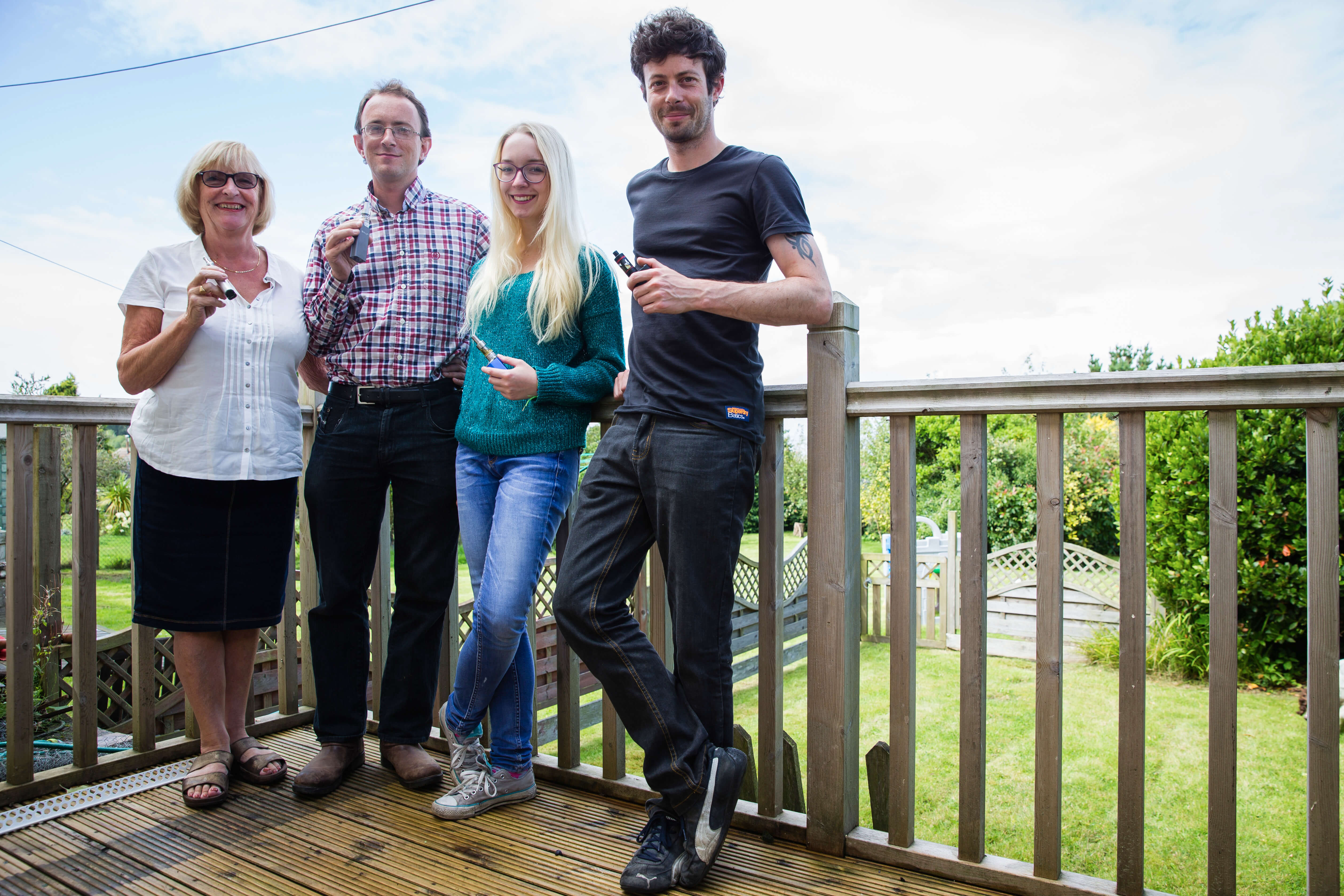 What made you want to start a business with your family?
Back when we started it was just my mother and I. I had helped out her out with IT and web design for another business in the past and was longing to move from education to a more dynamic role in business, so when we stumbled across a completely new product it seemed worth a whirl. Being very close to my mother also helped.
What are the biggest differences between working with your family to working with colleagues?
Business discussions don't end at 5 pm! In fact, they tend to go on during dinner, at the pub and during holidays – even on Christmas day.
What's the hardest part of working in a family business?
Definitely the disagreements! I tend to act as the peacekeeper, trying to ensure that everyone sees everything from other people's perspectives. I do talk to other family businesses in my industry, and hear of screaming matches at board meetings – we've managed to avoid this for the ten years we've been operating, which I'm quite proud of.
Who takes care of the finances for your family business?
Originally an old accounting friend, but we now have an in-house accounting team.
Does everyone have a say in the business finances? Or is it left to one person?
Smaller decisions can be taken by directors, which is key for flexibility as the business gets larger. However, I think it's really important that all major financial decisions are discussed.  
What's been your biggest achievement so far?
Creating our own brand and opening 20 shops from a starting investment of £1500.
When it comes to growing the business, how do you decide which route to take?
Theoretically, it comes down to a vote. In reality, we tend to discuss things until we finally reach a joint conclusion – I can't think of a time when we have had a dissenting vote.
How old is your family business?
Ten years.
Who started your family business and why?

Myself and my mother. We saw an opportunity and went for it! At the time I was working abroad and felt it was time to come home, and there were few well-paid job opportunities in my hometown. My mother was running another business but was always looking for new opportunities.
What have been some of the biggest obstacles faced by your family business?
Initially, it was marketing a product with a minimal budget. We started off very with very little in the way of funds, and a few months after we started Google stopped allowing the advertising of electronic cigarettes. More recently there has been the challenge of complying with strict new regulations on e-cigarettes and age verification and competing against companies that choose not to comply with those regulations.
What advice would you offer to those looking to start a family business or get involved in an already established family business?
Always decide who is in charge. If there are two owners, one person should have at least a 51% ownership. That way it's always clear who ultimately makes the decisions, and prevents a complete roadblock when there is a disagreement.
What processes do you have in place that have really helped to improve communication and streamline your business?
Initially, things were very informal, with many decisions being made at the pub or over dinner. Now we are larger, we hold monthly board meetings where we review figures and discuss and vote on key strategic decisions.
Was there any pressure for you to get involved or take over the family business?
No, as we started the business together.
Do you feel pressure to expand the family business and keep it growing?
All of us are keen to grow the business. As for pressure, I think there's an expectation that's what we need to do but given that we share the aim it's not something I've considered as pressure before. I'd say there's a feeling of additional responsibility to grow the business when your family, as well as yourself, depend on it.
Do you expect your children to take over the family business after you?
I'd encourage my children to follow their own path initially. I think it's important to gain wider skills and experience outside the family business where there is no danger of favouritism because they're related to me. I'd like them to succeed without feeling they have only done so because they have a family business which would take them on regardless of their ability. However, once they had gained experience and skills outside the business, I'd be delighted for them to join if they felt that was the right path for them.
If you're ready to start your own family business, or you need assistance with your current family-run organisation, we're here to help. Alexander and Co have a dedicated team of family business accountants that can assist you with all aspects of your family business and help to maximise your financial potential.
Get in touch with our accountants in London and Manchester directly, or use the contact form on our website and a member of our team will be in touch as soon as possible.
Quick Contact
We would love to hear from you. Please fill out this form and we will be in touch.
Previous Article
Next Article
Contact a professional now