Adrian Berg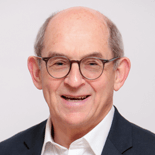 Alexander and Co is led by a team of seven partners; all with varying backgrounds and experience, allowing them to offer a broad range of services. Read on to learn more about Alexander and Co founder and partner, Adrian Berg.
Adrian became a certified professional accountant in 1973 with Global accountancy firm, Arthur Andersen. After this, he worked at stockbrokers Illingworth and Henriques for three years before establishing Alexander and Co in 1976.
Accounting Services
Corporate Finance Accounting
Adrian's specialises in all areas of corporate finance accounting, including:
Sales and purchases
Reconstructions and refinancing
Flotations and Company Takeovers
Management Buyouts and Buy-ins
If you require Adrian's services or simply want to see how he can help with your accounting solutions, use the form to contact Adrian directly and he'll be in touch as soon as possible.
Get in touch with us