What Are The Best Universities for Accounting in 2015?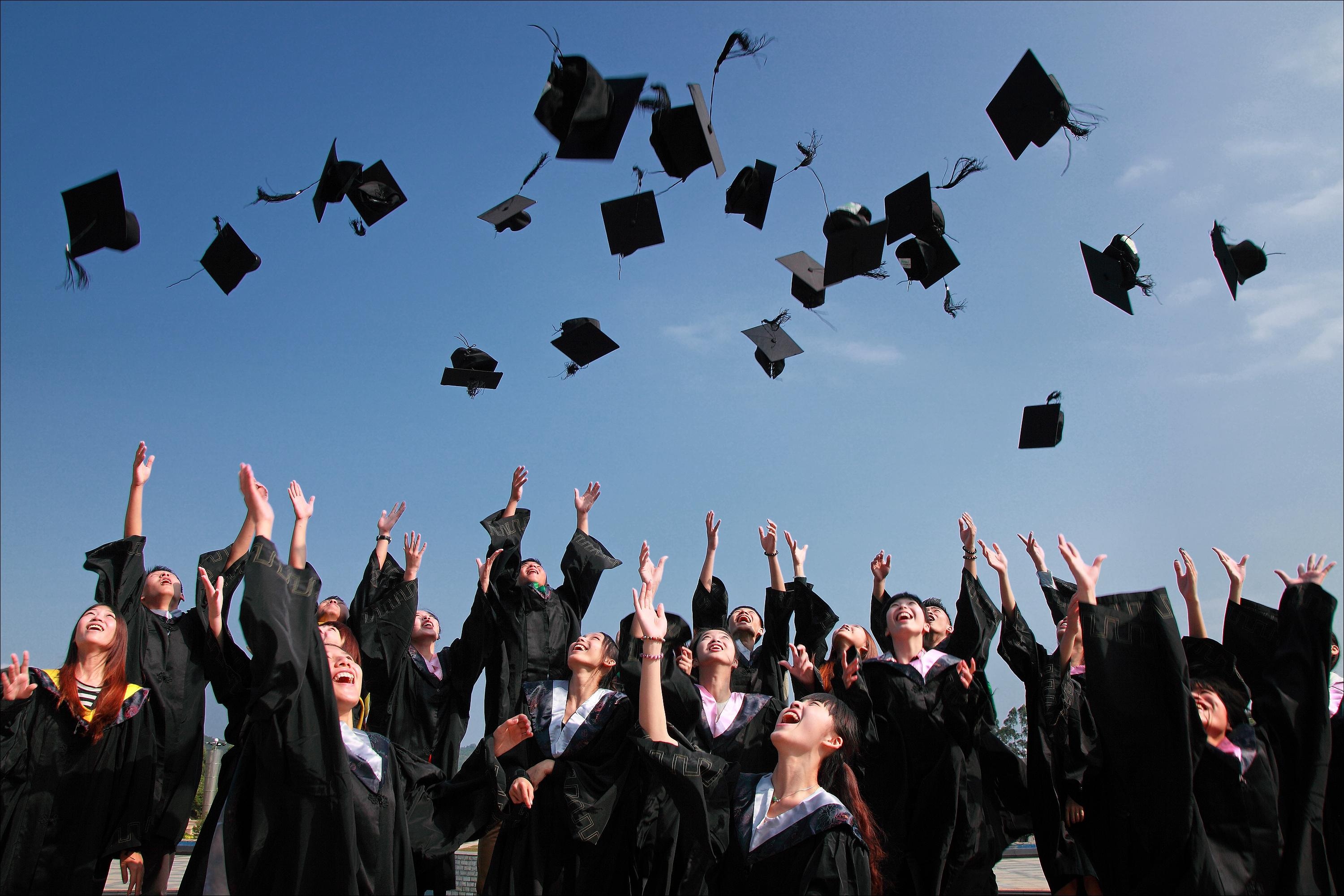 Every year the Complete University Guide publishes its guide to the best universities for accounting and finance. For those considering a career in accountancy, it's a handy overview of the best options for study in the UK.
Each institution is judged  on its entry standards, research assessment, student satisfaction, and graduate prospects, the latter two probably being the most important in a prospective undergrad's mind.
Below you can see a snapshot of the top 10 universities. Bath has once again topped the list, it knocked LSE off to no.1 spot last year. Our home city of Manchester is languishing somewhat in 16th.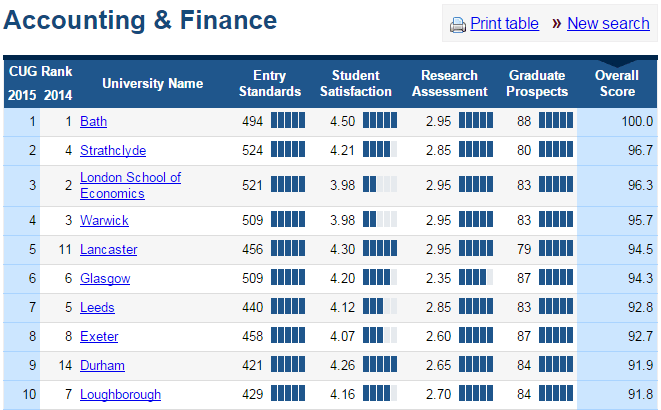 As a subject accountancy is now more popular than ever, if the levels of graduates are anything to go by.
In February 2014 , the Association of Chartered Accountants (ACCA) announced on their website that a record number of students had successfully passed their final examinations in December 2013. Globally, 195,000 candidates sat more than 357,000 papers, with another 57,000 students taking the exams online. This was a jump of 2,000 on the numbers of students competing online assessments in June 2013.
Career Options & Prospects
Let's assume you end up going to one of these universities: what are your options if you graduate with an accountancy degree and what does the current job market look like for accountancy grads?
Well, you can be pretty optimistic for starters: only 13% of graduates in accounting and finance are unemployed; 44% of those who are employed are in a graduate job. An average graduate salary is around £21,500. You'll also have a wealth of transferable skills that are applicable to a whole host of careers; these include problem-solving and analytic ability, knowledge of global business, and numerical proficiency.
The most obvious choices are career are those you'll undoubtedly have come across already:
[well]
Chartered accountant
Chartered certified accountant
chartered management accountant
chartered public finance accountant
Accounting technician
[/well]
But, if accountancy doesn't appeal to you as a career path after several years of study, then you'll be pleased to know that being a financial trader, an investment analyst and a management consultant are some other possibilities to explore.
In terms of employers, the Big Four firms are often the most popular, but they also have the most demanding recruitment process and highest minimum requirements. Opportunities in investment banks, high street banking, building societies and the public sector are widely available to accountancy graduates too.
If you're interested in finding more about a career in accountancy, visit our Recruitment page.
Contact a professional now