Manchester 10k Run – Team Alexander & Co go from strength to strength
Manchester 10k Run on Sunday 22 May had Team Alexander out in force once again raising money for this years' chosen charity The DEC Ukraine Humanitarian Appeal.
We turned out a respectable 10 entrants for the run. once again Team Alexander beat some amazing personal bests, and a fun day out was had by all with over 20,000 participants in this year's event.
The race was back to its regular springtime date after the pandemic caused it to be cancelled in 2020 postponed to September in 2021.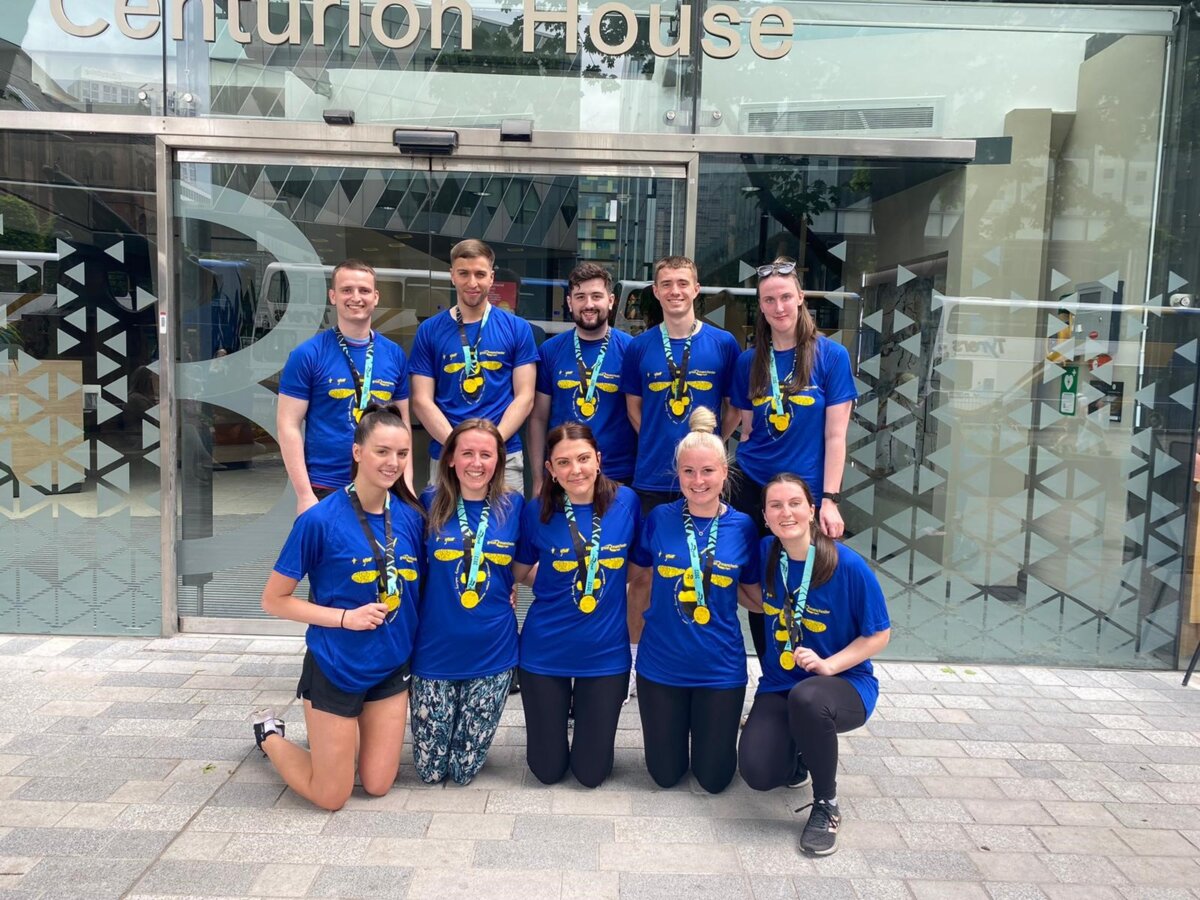 Professional runner, Eilish McColgan took second place in the women's 10k race,setting a new British and European record. McColgan finished just four seconds behind this year's womans winner Hellen Obiri.
Meanwhile, the men's elite 10k was won by Jake Robertson from New Zealand in 28 minutes and six seconds, ahead of Jack Reyner from Australia.
All the partners and staff here would like to thank and congratulate the Alexander & Co runners for their amazing efforts once again at the Manchester 10k Run.  As well as it being such a fun day, we also raised valuable funds for this our charity, which as the time of writing was a staggering £1,000.
After all the hard work of the day, Team Alexander and their supporters once again celebrated at The Wharf in Manchester for a well-deserved rest and some of their amazing Sunday lunches (and maybe a couple of drinks too).
Our Manchester 10k charity – About DEC Ukraine Humanitarian Appeal
The DEC brings together 15 leading aid charities in the UK to raise funds efficiently and quickly at for overseas crisis. Its mission is to provide an effective humanitarian response to help save, protect and rebuild lives.
The DEC provides resources to work as one and assists in co-ordinating the public's response from the UK to help overseas disasters. The organisation believes it has an immediate impact in getting aid to people who need it.
Anyone wishing to donate to DEC Ukraine Humanitarian Appeal through Team Alexander can do so via this link.
Contact a professional now