10 Tips to Grow Your Business Online
Growing your business online isn't just a useful tactic; it can be imperative to help to ensure that you stay a key player in your market – especially since the COVID-19 outbreak earlier this year.
If you're looking to expand your business digitally, or you are searching for strategies to boost your already established online presence, we've got some tips to help you get started.
The advantages of online business
There are clear benefits to adding a digital sales strategy to your business plan. First and foremost, the less reliant you are on your physical business, often the better, especially in today's global market. With many businesses forced to temporarily close during the COVID-19 outbreak or witnessing significantly lower footfall, businesses and customers are increasingly going online for goods and services as their preferred option. With the outbreak showing no sign of slowing down anytime soon, expanding your business online is now more important than ever.
Switching all or part of your business online also opens the door to a wider audience that you might never be able to access in person. This is particularly useful to those who operate in an area with smaller amounts of passing trade.
Harnessing the power of digital can also allow you to become more efficient. If you're a hands-on owner that also likes to get involved in the day-to-day operations of your business, setting up an online workflow could allow you more time to focus on the core values of your business.
Tips for growing your business online
1. Harness the power of social media
While social media is a standard tool for online business growth, there are many opportunities beyond posting photos of your updated menu item or new hire. Using tools like Instagram Story Highlights is a great way to draw focus to your business offerings, just like you might in a physical store.
If you run a restaurant, consider adding your full menu to your story highlight, or if you offer a service (such as a consultancy firm) consider adding your list of services to the page for prospective clients to view.
Whatever content you decide to post on your social media channels, it's important to post regularly to pique the interest of your customers. Remember, driving customers to your website is paramount when moving your business online.
2. Understand your target audience
Online traffic works very differently compared with traditional brick & mortar stores. You should segment your customers and target them accordingly when doing business online. Using analytical tools like Google Analytics, you can assess what pages people are viewing and which links they are most interested in. Pair this with customer demographics and you'll be able to identify some common trends in no time, allowing you to better target future customers. Understanding who is more likely to buy your products versus those who wouldn't is very useful when developing your online brand.
3. Spend time with your brand
If you want your customers to invest their money on your products or services, have them spend as much time with your brand as possible. While adverts and social media interaction might generate sales, spending time on your website, email newsletters, or even direct messaging can generate loyal customers. Everyone knows that repeat customers lead to long-term growth. 
4. Get your website noticed
To drive new customers to your website, you'll need to ensure your site is visible. This means that search engines like Google are registering the content on your site and are displaying it to the right customers. You don't have to be an expert in Search Engine Optimisation (SEO) to do so – you might choose to enlist the help of an expert to help you out. If you'd prefer to go it alone, there are plenty of how-to blogs to help you get started.
5. Finger on the price pulse
As the goalposts on prices can be ever-changing for certain products or services, altering them in accordance with other brands is vital, primarily due to the intense competition that comes with e-commerce. When doing business online, it's important to consistently monitor the online going rate in your market and consider altering your pricing strategy accordingly.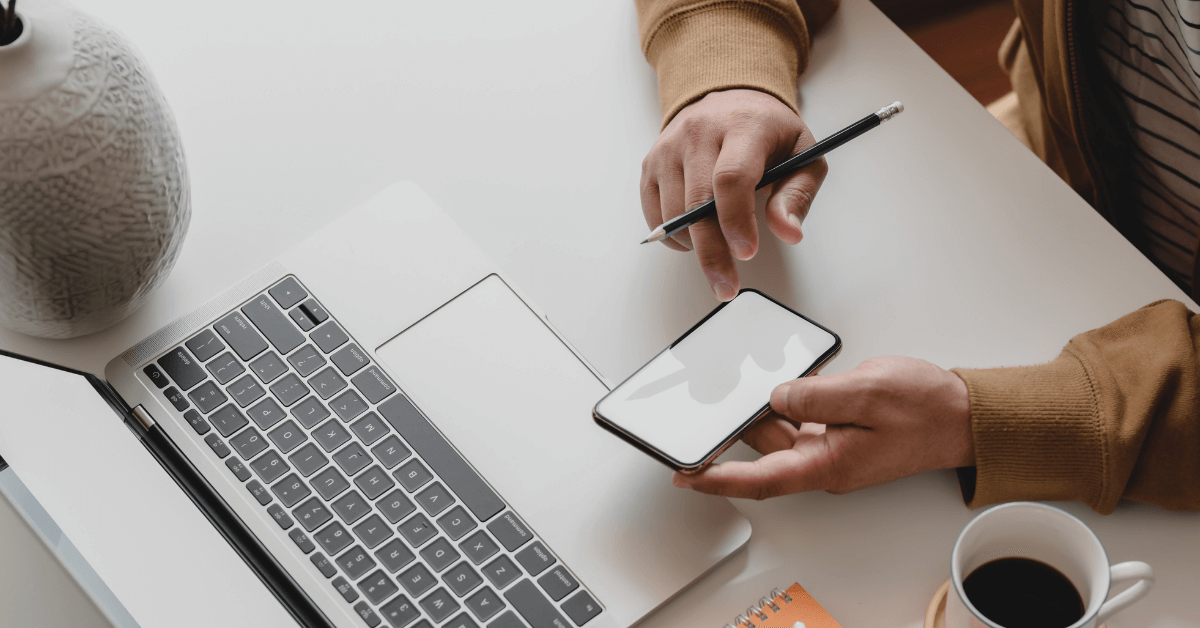 6. Establish goals
Setting targets to work towards is your best bet for making the switch to online successful – you cannot identify a growth strategy without them. They should be quantifiable and achievable. Your goals don't have to be centred around revenue, they can be based on your number of followers, website traffic or even newsletter sign-ups. Whatever you deem as insightful.
7. Diversify your channels
Too many businesses rely on one platform to gain attention and draw traffic to their site. Relying upon one marketing or sales channel is risky – especially as that platform is likely someone else's. Leave your comfort zone and try some other platforms like YouTube, paid social media ads, your own website and not to forget in-person sales or marketing. A blended approach between in-person and digital is often the strongest, particularly for businesses looking to attract local customers.
8. Collaborate with other businesses
It's not uncommon for businesses in the 'real world' to give each other a leg up, so why does it have to be different for those operating online? For example, you might decide to partner up with an industry-leading advisor to offer a series of video blogs, or you could collaborate with another local business to offer a giveaway and grow your social media following. Using digital networks to find the ideal partner can be efficient and can present you with a company you might never encounter otherwise, so don't be afraid to talk to other businesses out there.
9. Never underestimate the power of online reviews
Word of mouth is still one of the most powerful tools in business, but when it comes to doing business online, word of mouth tends to take a back seat. However, this is where online reviews come into play. If a customer is not pleased with your service, they are more likely to leave a negative review online. Be sure to perfect your offerings and even encourage positive reviews which will promote your brand. You can do so by offering discounts to those who leave reviews or simply by sending them a polite email reminder. Don't worry if you do get a negative review, it's always a good idea to respond to show that your business cares.
10. Get to grips with Making Tax Digital
As you move your core business online, you might also be getting to grips with Making Tax Digital. The government initiative was designed to move tax and business into the 21st century. Making Tax Digital is still being rolled out across the UK, but you might find your business is soon required to take part in the scheme. Our tax team is here to help you make the switch. 
How our accountants can help you make the switch
At Alexander & Co, our Chartered Accountants have a wealth of experience working online businesses and those taking their first steps online. Whether you're an e-commerce business in the retail industry or a consultant transitioning online in light of COVID-19, we can help you make the switch.
From financial planning to business growth advice, our team is well-versed with executing growth strategies and offering advice to online businesses. Get in touch today for more information. You can call us directly on 0161 832 4841 or fill out the contact form below and a member of our team will be in touch.
Contact a professional now