Stephen Jolley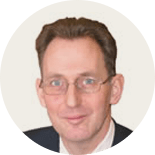 Alexander and Co provide accounting solutions for businesses across Manchester. Read on to learn more about chartered accountant and partner, Stephen Jolley, and how his services could benefit your business.
Stephen Jolley is the head of forensic accounting at Alexander and Co, and he is also a member of the Academy of Experts, the legal institute for expert witnesses. Stephen received his accounting qualification with Binder Hamlyn in 1980, and joined Alexander and Co four years later in 1984.
Accounting Services
Forensic Accounting
As the head of forensic accounting, Stephen focuses on all areas corporate finance. Some of his areas of expertise include:
Management Buyouts
Mergers
Acquisitions
Forensic Accounting
For accounting advice for your business, or to learn more about Stephen Jolley's services, use the form below to contact Stephen directly, and he'll be in touch at the earliest convenience.
Get in touch with us