MediaCityUK Music Nation Event – Echoes
BBC Philharmonic unites three iconic venues for Music Nation event Echoes on the 4th of March. The Lowry, Imperial War Museum North and MediaCityUK will each host their own orchestral performance on the day, given by a mixture of professional and amateur musicians.
The BBC Philharmonic will perform from their own studio at MediaCityUK.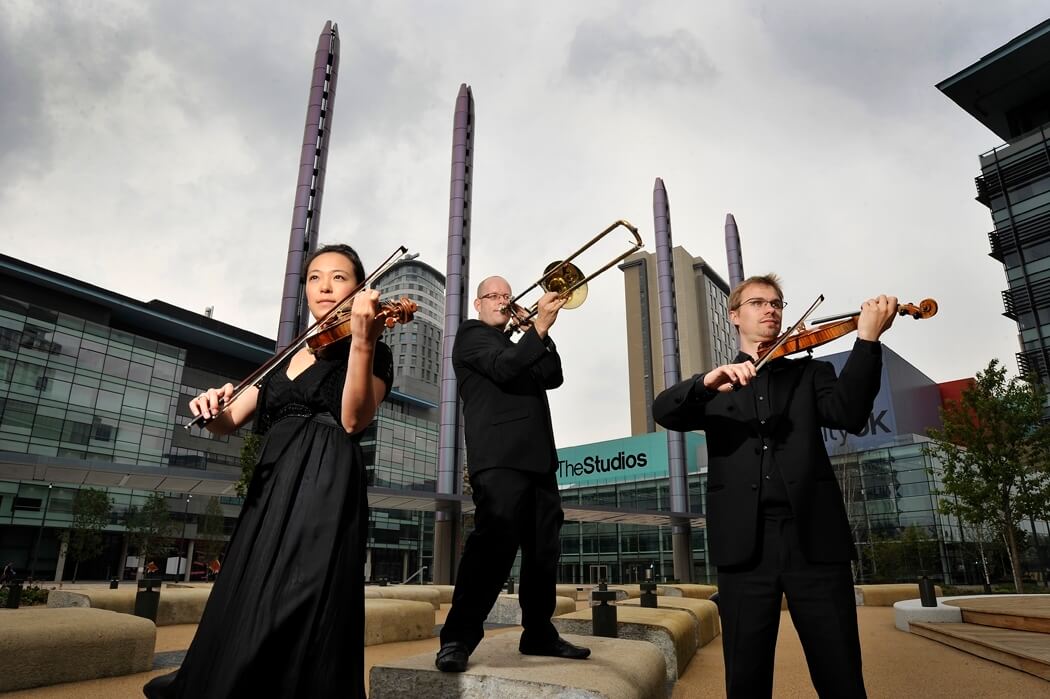 Their music making will in turn be 'echoed' across the water in the Imperial War Museum North, by the BBC Philharmonic's Salford Family Orchestra and Chorus. Completing the three-pronged performance will be the BBC Philharmonic's Nottinghamshire Family Orchestra and Chorus who will take centre stage in the Lowry's Compass.
The music will reflect the history of the Quays and the people who have lived and worked there, but it will also offer a glimpse of the future, the birth of a new era – the Echoes of times past and events yet to come, from one building to another.
For more information – BBC Philharmonic 
Contact a professional now