Simon Topperman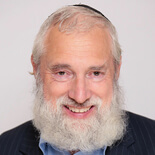 Simon qualified with Mann Judd in 1975, and soon after became a tax partner in a large North West accounting firm. Simon moved to Alexander & Co in 1999, bringing with him a wealth of experience in tax accounting solutions for a range of businesses.
Accounting Services
Direct taxation planning
Compliance issues
Accounting advice services for companies, individuals, partnerships and trusts
To get Simon's advice on your tax questions, or to find out more about his services, contact him below.